Sun, Red Sand, Speed, & St. George
April 4, 2016
Without an alarm I wake up gently to the sun which is beginning to shine into our room through the slit in window blinds at the Marriott. I crawl out of bed and grab my Altra's, Elevate Tri Kit, shorts, Samsung Gear S2 watch and Ragnar hat. I'm able to sneak out of the hotel while the rest of the family sleeps. Down at the front desk the concierge points me toward a running trail along the Virgin River.
I start running from the hotel and down toward the new IHC hospital  I hang a right on Medical Center Drive and then a left onto River Road. I run a few blocks and am not sure if I missed the trailhead so I run into a Maverik and ask a patron and the store clerk. They direct me a few blocks down. I thank them and head out again. I feel a surge of speed as I exit the convenience store. My body is leaning forward at the perfect angle. My feet are landing on my toes and propelling me forward faster with each step. I can tell this is going to be a great mile. I love the feeling – like when I was a kid and ran just for the love of running. I cut across the next street with a crazy sense of speed and pick up the pace. I hear Nike+ say to me, "1 Mile completed. Average Pace is 8:34" That is clearly not fast enough for how I am feeling right now. I pick up the pace again. I look down at my app and see I am in the high sixes. Now this is how it should feel. I continue the pace as I intersect the Virgin River trail. What an amazing feeling having the wind rush across my face because of my own body's acceleration.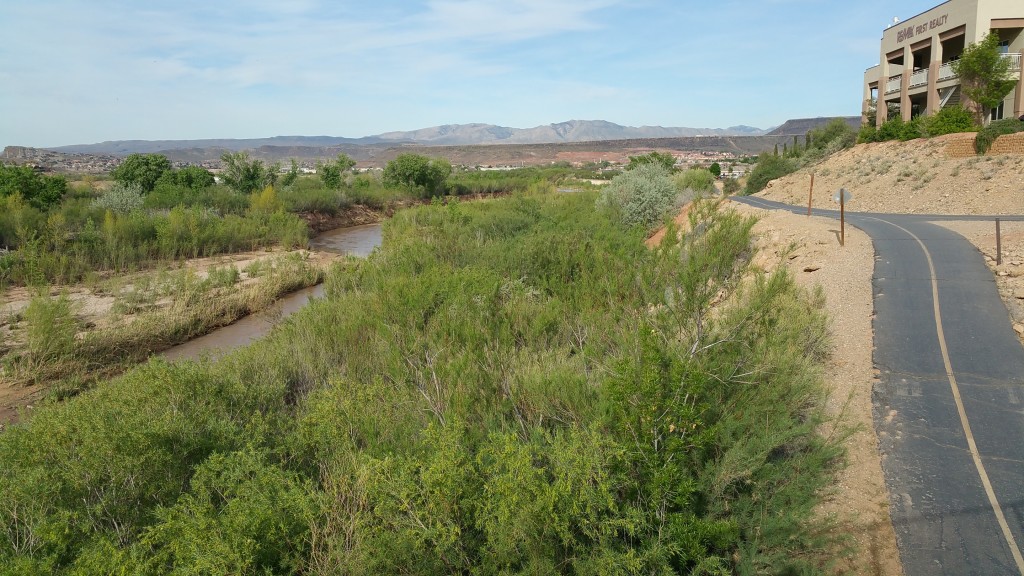 I finish mile two a little farther up the trail. The familiar Nike+ voice chimes, "Mile two completed. Average pace 7:54" I think to myself, "That means I did close to a 7 minute mile for mile two. I keep running feeling exhilarated. I wave and say "Hi" as I pass a couple older gentlemen on the trail. I hit the 2.5 mile mark and decide to turn around so I don't keep my family waiting. I'm sure a couple of them have woken up by now or will soon. The two littles were quite excited about watching Disney channel when they woke up.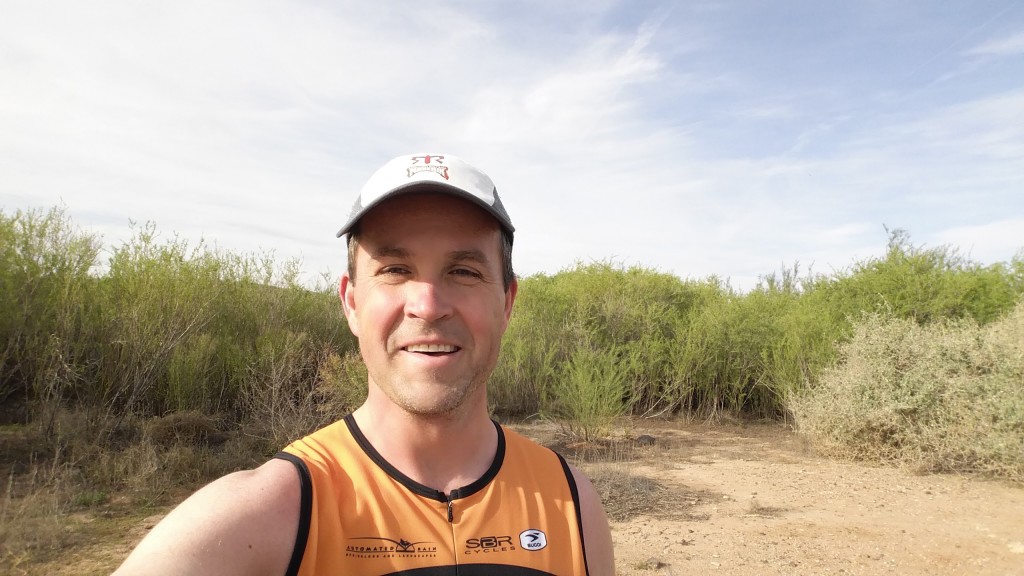 I turn to go back and get a call, Caller ID says it is one of my friends. I answer only to find that it is the mechanic. He gives me the bad news about our suburban. If we are to get all the repairs completed it will be $3,900. Ouch!! That is without the new tires and oil change. With those it will be $5,200. I quip back to him, "Sounds like it might be cheaper to buy a new car than get this one repaired." His response, "Well I'm not going to tell you what you should do with your money…" I let him know that we are not going to spend that much money and that I will need to call him back. Well there goes my groove. I restart Nike+ and my SportsTracker apps. I head back up the trail from the direction I came. I get in a slow pace trying to shake it off. I finish another half mile and run into a group of Crossfitters from Crossfit Dixie. I jovially start running with and conversing with them. "Oh Good I was wondering where the running club was meeting." I say. A lady jokes back and says, "Yep, and then we are doing muscle-ups." That is all I need to hear and I zip on by. 🙂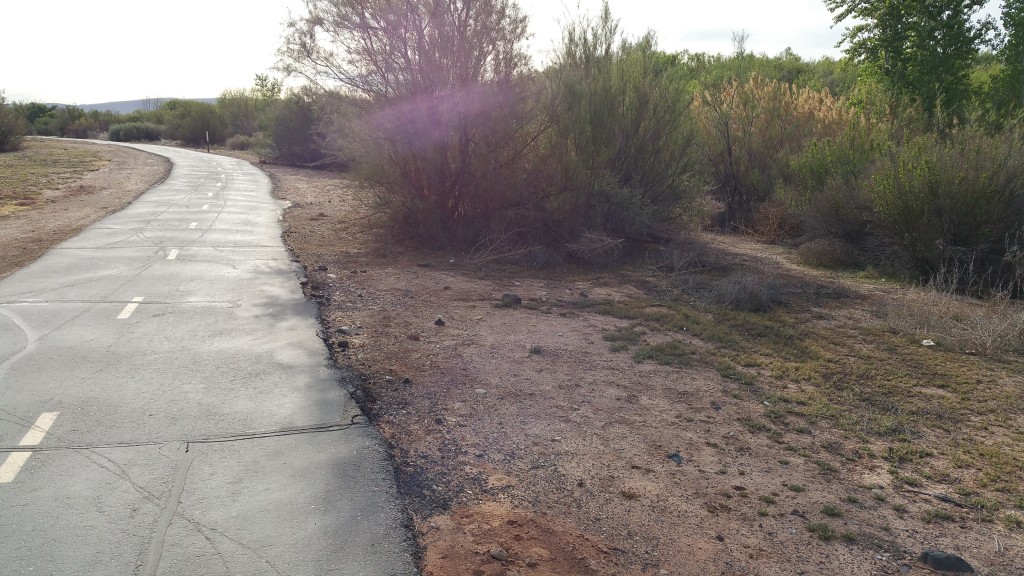 Mile three is faster than mile 1 but quite a bit slower than mile 2. Mile 4 slows even more as I mentally prepare for the last mile – all uphill. I'm saving my strength for the last mile push which is a constant incline. Mile four zips by. I don't want this run to end it feels so great. My angry piriformis' are even being quite cooperative today. I get stopped by a traffic light and stretch a little. An elderly gentleman is also waiting on his bike. I decide that I am going to bust out and see how long it takes for this man, many years my senior, to catch me. The light changes and I'm off. I look down at my app and see a sub 7:00 time, even uphill. Im stoked because I have gone a tenth of a mile and my bicycling rival has not yet caught up. I've gone .15 and still don't see him. Almost a quarter of a mile and still no sign of him. I turn and look behind me. Ha! He isn't even on this street anymore. He must have turned at the light.
The hill turns up a little more and my effort becomes more strained. Awesome! Here is the real challenge. I'm thinking of the sage words of advice and motivation Coach Marci gave me one morning down at Elevate Fitness, "Push through the pain." I keep pushing harder and increase my pace. Back around the hospital there is a small respite in the difficulty of the grade. Final push up to the hotel. I feel great and I keep pushing harder. I've passed the 5 mile mark and like any good runner I circle the parking lot until I hit 5.25. Even though the last mile mile isn't my fastest it has the greatest feeling of accomplishment because of the difficulty.
Here are today's times: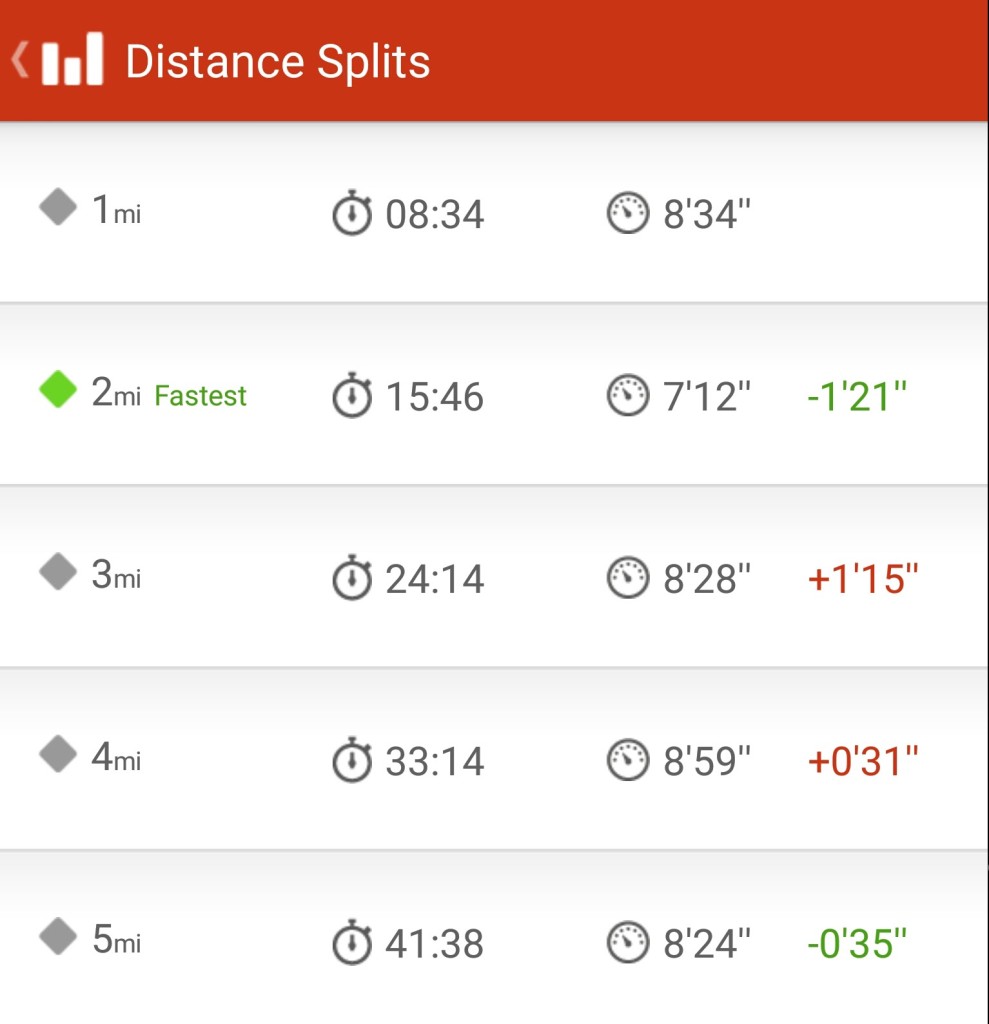 Today's Times
Mile 1 – 8:34 (Downhill, warmup)
Mile 2 – 7:12 (Such a fun mile)
Mile 3 – 8:28 (Nice easy pace for mile 3)
Mile 4 – 8:59 (Prepping for the uphill)
Mile 5 – 8:24 (Back uphill)
I love Running!
If you are looking for good running trails in St. George I highly suggest the Virgin River Trail. There are many entry points along the way. If you are staying near the outlets you can get on where I did. If you are staying at the next freeway entrance there are trailheads there as well.