Last Swim Before Triathlon #2
March 18, 2016
Today I swam at Elevate Utah in the endless pools with Coach Marci. We practiced the High Elbows drill with the pool noodle and talked a lot about getting into a champion's mind. At first I was keeping my head in the water, literally and metaphorically. I swam for a while without the panic response kicking in and it really felt great. I was really getting into the rhythm stretching out with each arm, leaving it in the water long enough to glide through the water, turning my body just enough that my elbow is high as I bring it back around into the water, and pulling then pushing all the way through. It was a surprise that I was doing so well after being sick and traveling so much. Maybe taking a little break helped a little with getting over the panic response. I did have it once as I was practicing but within the same session I was back to being relaxed and swimming calmly.
After the session with Coach Marci. I went home, finished packing, and headed up to the airport with my brothers from eLearning Brother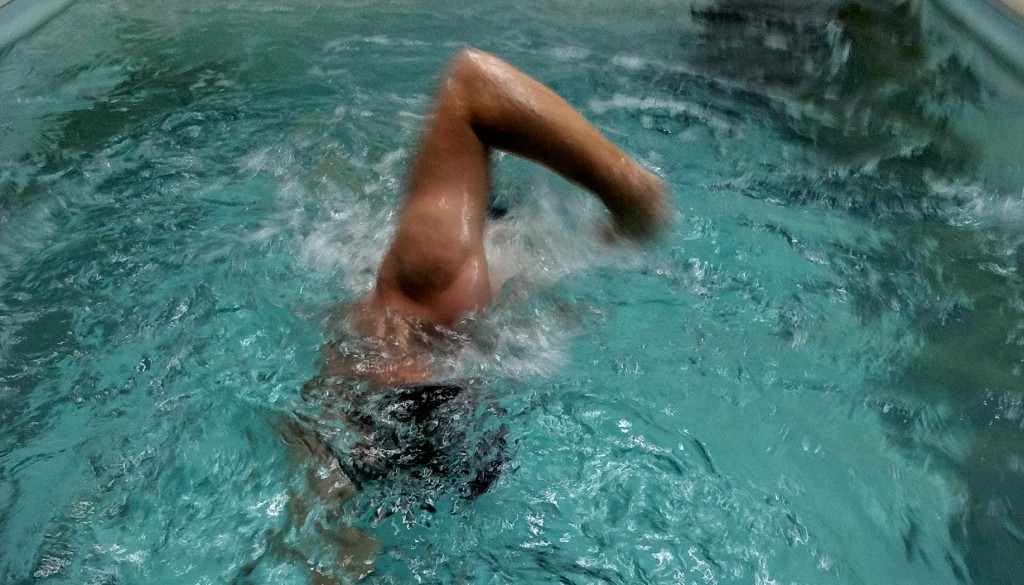 We will find out this weekend. Triathlon #2 is on the Saturday Mar 19, up at the Olympic Oval. It will be my next benchmark.