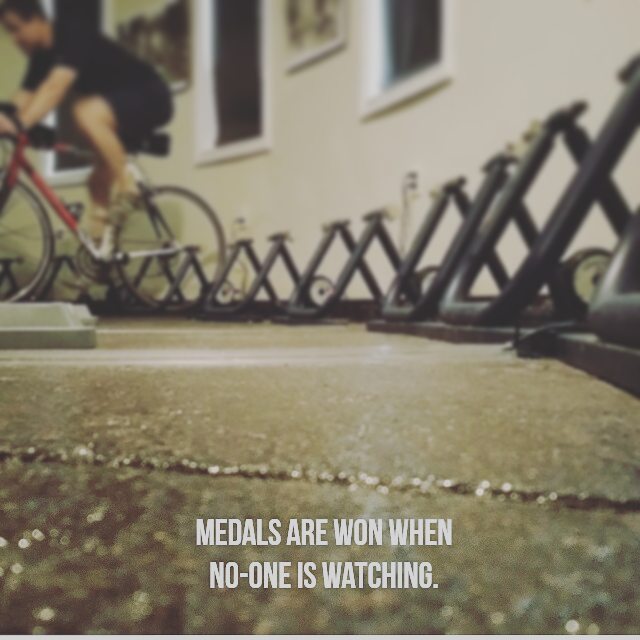 Cycling alone. No cramps
March 21, 2016
Today was a beautiful morning. I loved how dawn was creeping up slowly. I arrived at Elevate having a sneaking suspicion that I would be the only one doing Plan7 this morning. Partly because Coach Sam had Facebook Messaged everyone and asked if anyone is going to show up. I was the sole cyclist that committed to coming.
I was reminded about a story of a female soccer player practicing by herself in the morning when her coach just happened to find her out on the field early in the morning. That player was Mia Hamm.
This is what the morning looked like and these are the thoughts in my head.